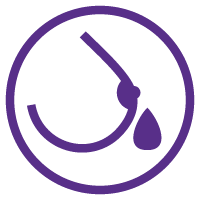 Optimizing Milk Production Lecture Pack
Concerns about milk production are the primary reason for supplementing and premature weaning. Because of this, it is essential for health care providers who are supporting breastfeeding families to have a thorough understanding of how milk synthesis works. There are numerous factors to consider including the anatomy of the breast, hormone levels, the baby's ability to effectively remove milk, the frequency of feedings etc. Join our experts for a focused look at what we know about milk production, how to establish, and maintain it, and specialized situations such as exclusive pumping and relactation.
Lectures in this bundle (6):
Accreditation
CERPs - Continuing Education Recognition Points GOLD Conferences has been designated as a Long Term Provider of CERPs by the IBLCE--Approval #CLT114-07 Approved for 6 L-CERPs.
If you have already participated in this program, you are not eligible to receive additional credits for viewing it again. Please send us an email to
[email protected]
if you have any questions.
Tags / Categories
(IBCLC) Equipment and Technology, (IBCLC) Infant, (IBCLC) Maternal, (IBCLC) Maternal, (IBCLC) Pharmacology and Toxicology, (IBCLC) Physiology and Endocrinology, (IBCLC) Techniques, Induced Lactation & Relactation, Managing Milk Supply, Pumping & Milk Expression
How much time do I have to view the presentations?
The viewing time will be specified for each product. When you purchase multiple items in your cart, the viewing time becomes CUMULATIVE. Ex. Lecture 1= 2 weeks and Lecture Pack 2 = 4 Weeks, you will have a total of 6 weeks viewing time for ALL the presentations made in that purchase.

Time for viewing the talks begins once you purchase the product. For Live Webinars & Symposiums, the viewing period begins from when the live event takes place. Presentations can be accessed 24/7 and can be viewed as many times as you like during the viewing period.
What are bundled lectures?
Presentations may be available individually or via a bundled package. Bundled lectures are a set of lectures that have been put together based on a specific category or topic. Some lectures will be available in both individual and lecture form, whereas others will be available only via a bundled lecture pack.
Will there be Handouts?
YES! Each lecture comes with a PDF handout provided by the Speaker.
Some lectures include a Q&A, what does that mean?
During our online conferences, presentations that occur live are also followed by a short 15 minute Question & Answer Session. The Speaker addresses questions that were posted by Delegates during the presentation. We include the recording of these Q&A Sessions as a bonus for you.
How can I receive a Certificate?
If this presentation offers a certificate, once you are done viewing the lecture or the lectures within a bundle, submit your attendance record in order to be able to download your certificate. You'll be able to see which credits are offered for the lecture by hovering over the "Credits Available" link within the "Speakers & Topics" tab.
Professionals that selected this package also viewed