Watch Today!
View Lecture
Note: Currently only available through a bundled series of lectures
Breastfeeding by the Numbers: What do They Mean and When are They Useful?
Duration: 60 Mins
Credits: 1 CERP, 1 L-CERP, CME
Handout: Yes
Abstract:
Numbers are used all the time in the lactation field. Test weights, percentiles, % of weight gain, are just some of the information that is gathered to help make infant feeding decisions. But what are they really telling us? When are they useful? Using these numbers in a way that actually helps support and promotes breastfeeding are key. Appropriate infant weight gain, how to do a test weight, scale calibration, calculating infant intake, and the possible need for supplementation, will all be covered.
Learning Objectives:
Objective 1: Students will be able to identify 5 ways of confirming good milk transfer;

Objective 2: Students will be able to perform a pre and post weight with a baby and calculate breastmilk transfer;

Objective 3: Students will be able to roughly calculate a baby's total number of oz or cc they need to consume to grow in a 24 hour period.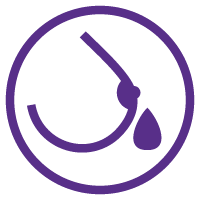 Presentations: 6 | Hours / CE Credits: 6 | Viewing Time: 4 Weeks
Lectures by Profession, Product Focus
Presentations: 5 | Hours / CE Credits: 5 | Viewing Time: 4 Weeks