GOLD Learning Speakers
Annet Mulder
, IBCLC
Speaker Type: Optimizing Milk Production Lecture Pack 2018
Country: Netherlands
Biography:
Annet Mulder became interested in breastfeeding when she became a mother in 2000. During and because of her own breastfeeding experiences, in 2002 she became a volunteer at the Dutch breastfeeding organisation. In 2008 she passed her exam and started working as an IBCLC in a BFHI hospital in the Netherlands. In 2011 she started her private practice. Annet has spoken on several symposia and conferences. Teaches different subjects to lactation consultants in training and is vice president at the Dutch Association of IBCLC's. (NVL)
CE Library Presentation(s) Available Online:
Watch Today!
View Lecture
Note: Currently only available through a bundled series of lectures
Relactation and Induced Lactation
If a woman wants to induce their milk supply after a separation or interruption of breastfeeding, she needs support. A lot of support! There are different angles to look at; latching on again and bringing back a sufficient milk supply. But success is not guaranteed…With dedication and preparation, breast-feeding without pregnancy (induced lactation) might also be possible. Annet will discuss different options and will use her experiences with mothers in this topic.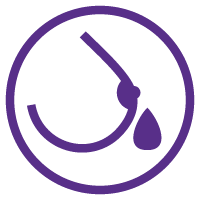 Accreditation, Main Category
Presentations: 6 | Hours / CE Credits: 6 | Viewing Time: 4 Weeks