Watch Today!
View Lecture
Note: Currently only available through a bundled series of lectures
Breastfeeding: Baby's First Milestone
Duration: 60 Mins
Credits: 1 CERP, 1 L-CERP
Handout: Yes
Abstract:
Breastfeeding is widely acknowledged as being the healthiest way to feed an infant for at least two years. In the United States of America, the CDC 2014 Breastfeeding Report Card states that 79.2% of mothers start out breastfeeding. However, as the babies get older, these numbers plummet. Only 49.4% of these babies are receiving any breastmilk by 6 months of age. We know from the literature that the primary reasons mothers stop breastfeeding in these early months are pain and worrying about their breastmilk supply. These are problems with solutions if the proper support is in place. Why is this support lacking? Is it because for all of the talk, "breast is best", the importance of breastfeeding is not really valued? What if successful breastfeeding was reframed into a milestone? Baby's first milestone? This presentation will explore other milestones, walking, talking, and learning to read, and what happens if babies and young children are not reaching these markers in a reasonable time frame. What support systems are in place to help these milestones be achieved if babies are faltering? The possible reasons for a baby not being able to breastfeeding and possible solutions will then be examined from the lens of having proper support systems in place.
Learning Objectives:
Objective 1: The participant will be able to state one other milestone for young children and three possible support systems that are in place to help mitigate any delays in reaching that milestone
Objective 2: The participant will be able to differentiate between mother based, infant based, and dyad based barriers to successful breastfeeding
Objective 3: The participant will be able to provide three examples of mother based barriers to successful breastfeeding and possible solutions
Objective 4: The participant will be able state five reasons, that are infant based, that could impact successful breastfeeding and possible solutions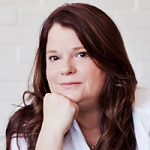 Presentations: 1 | Hours / CE Credits: 1 | Viewing Time: 2 Weeks
Presentations: 28 | Hours / CE Credits: 26.5 | Viewing Time: 8 Weeks
Lectures by Profession, Product Focus
Presentations: 5 | Hours / CE Credits: 5 | Viewing Time: 4 Weeks