GOLD Learning Speakers
Below are the GOLD Speakers that currently have presentations available in the GOLD Learning Library. Select a Speaker to view more information on their presentations.
View Bio
Tarah Colaizy,
MD, MPH
Tarah Colaizy is a native Midwesterner, and attended undergraduate college and medical school at the University of Wisconsin-Madison. In an effort to see what else was out there, she completed her pediatric residency and her neonatology fellowship at Oregon Health & Sciences University in Portland, OR. During her time in Portland, Dr. Colaizy also earned an MPH degree in epidemiology, and became interested in breastfeeding and human milk as a research focus. Dr. Colaizy returned to the Midwest in 2004, as a faculty member of the University of Iowa. She has spent the past 11 years building a research career around breastfeeding and human milk nutrition issues in the very low birthweight population, with special focus in donor human milk. She is the Alternate Principal Investigator for the University of Iowa Center of the NICHD Neonatal Research Network, and is the PI of the MILK trial, a large multicenter randomized trial of the use of donor milk in ELBW infants. She loves playing games and reading with her two children and competes recreationally in the sport of Olympic Weightlifting.
View Lectures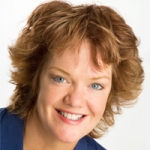 View Bio
Dr. Theresa Nesbitt,
MD, RN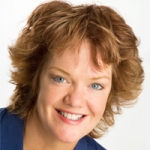 Theresa Nesbitt, RN MD ("Dr. Theresa") is an Obstetrician-Gynecologist with special training in Maternal Fetal Medicine. Her interests these days lie in promoting lifelong wellness for women with a focus on nutrition, reproductive health and breastfeeding. She is the Director of Family Health Coaching, editor of Babies and Breastfeeding Magazine and author of Evolutionary Eating: How We Got Fat and 7 Simple Fixes. She anticipates publication of her newest book Building a Baby Brain Bite by Bite - How to Eat Before, During and Afte Pregnancy in 2016. Dr Nesbitt developed an interest in breastfeeding because of she observed that although many pregnant women PLAN to breastfeed, they are not really PREPARED to do so. Her interest in brain growth and development, nutrition and developmental kinesiology have helped her to look at breastfeeding and human milk from a new perspective.
View Lectures
View Bio
Tina Pollard
I have been involved in Neonatal care for 25 years and I am a nurse by background with 15 years in senior management the last 7 years I held the position of Clinical Service Manager of Neonatal Services at Cambridge University Hospitals until my retirement last year from the NHS. I was also the Chair of the NNA up until last September when I stepped down after serving two terms in that position. I am delighted to be joining Best Beginnings as the National Facilitator for the Small Wonders Campaign and I am looking forward to working with colleagues who share my commitment to reducing the inequalities that exist within the Child Health arena
View Lectures