Diversity & Health Equity Series
How to be Part of the Solution: The Effects of Intergenerational Trauma on Perinatal Persons of Color
The global pandemic has highlighted racialized trauma and disparate maternal-infant mortality in communities of color. Racial injustice and inequity is a complex topic and for individual care providers, it can be hard to know how to begin moving towards being part of the solution. Hear from Registered Nurse and IBCLC, Tanya Singleton, for strategies that will help you become a true ally for inclusion and equity in diverse communities. Register now to access the presentation.

This presentation is approved for 1 R-CERP, Nurse Contact Hour and 0.1 MEAC Midwifery CEU.
Total CE Hours: 1.00 Access Time: 4 Weeks
Lectures in this bundle (1):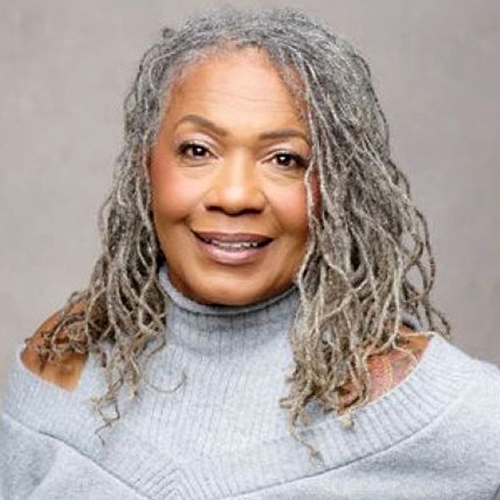 Duration: 60 mins
How to be Part of the Solution: The Effects of Intergenerational Trauma on Perinatal Persons of Color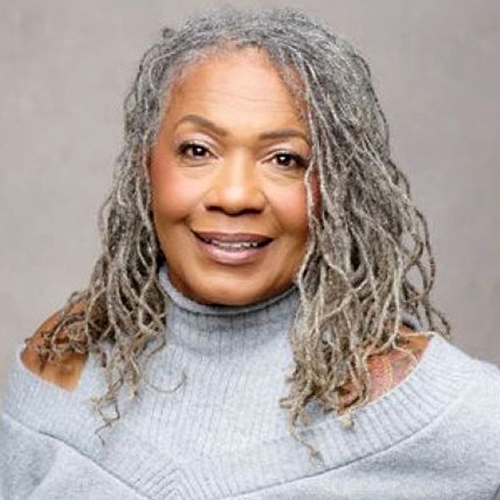 Tanya Singleton is a registered nurse with over 35 years of experience in Maternal-Child nursing. More than half of that career was as a Labor and Delivery nurse, certified in High-Risk Perinatal nursing. Tanya is also an IBCLC lactation consultant and Lamaze childbirth educator. She retired as United States Army Nurse Corp officer in 2003 and began working in private practice as a lactation consultant and childbirth educator. She has run several community non-profits in the Fredericksburg, Virginia area that dealt with issues related to women's and children's health promotion and illness prevention. Tanya is committed to quality education and lifelong learning, and has taught maternal-child and pediatric nursing to students in the Rappahannock Region of Virginia, sharing her various clinical anecdotes in classroom and in labs. She is an advocate for Perinatal Grief Support and early detection of post-partum depression. She is owner and proprietor of The Baby Whisperer, providing in-home support in childbirth education, breastfeeding and parenting. She is the mother of a blended family of five adult children and Nana to three.
1.Describe the historical traumatic issues that inform healthcare delivery for women of color.

2. Describe personal biases and stereotypical beliefs that affect approaches to caring for families of color.

3. Explain strategies to become a true ally for inclusion and equity in diverse communities
Abstract:
Racial injustice and inequity became blaringly more evident in the United States during the pandemic years of 2020-2021, traumatizing a quarantined nation; shining a light on racialized trauma and disparate maternal-infant mortality in communities of color. Providers of perinatal care must first acknowledge the lived experiences of families of color who have been historically marginalized and systemically neglected, then work to eliminate disparities and microaggressions while caring for perinatal families of color.
View Full Presentation Information
Accreditation
CERPs - Continuing Education Recognition Points
Applicable to IBCLC Lactation Consultants, Certified Lactation Consultants (CLCs), CBEs, CLE, Doulas & Birth Educators. GOLD Conferences has been designated as a Long Term Provider of CERPs by IBLCE--Approval #CLT114-07.
This program has been approved for 1 R-CERP.
Midwifery CEUs - MEAC Contact Hours
This program is accredited through the Midwifery Education & Accreditation Council (MEAC) and is approved for 1 Hour, the equivalent of 0.1 CEUs. Please note that 0.1 MEAC Midwifery CEU is equivalent to 1.0 NARM CEUs.
MEAC credits are valid until 11/21/2024.
Nurse Contact Hours
This nursing continuing professional development activity was approved by the American Nurses Association Massachusetts, an accredited approver by the American Nurses Credentialing Center's Commission on Accreditation for 1 Nursing Contact Hour.
Nurse Contact Hours are valid until 11/21/2024.
Upon completion of this activity, GOLD learners will be able to download an educational credit for this talk. Successful completion requires that you:
View this presentation in its entirety, under your individual GOLD login info
Successfully complete a post-test (3 out of 3 questions correctly answered)
Fill out the Evaluation Survey
If you have already participated in this program, you are not eligible to receive additional credits for viewing it again. Please send us an email to [email protected] if you have any questions.
Tags / Categories
Diversity, Equity & Inclusion, IBCLC / Lactation Consultants, Inequity & Inclusion in IBCLC Profession, Pregnancy, Labour & Childbirth
How much time do I have to view the presentations?
The viewing time will be specified for each product. When you purchase multiple items in your cart, the viewing time becomes CUMULATIVE. Ex. Lecture 1= 2 weeks and Lecture Pack 2 = 4 Weeks, you will have a total of 6 weeks viewing time for ALL the presentations made in that purchase.

Time for viewing the talks begins once you purchase the product. For Live Webinars & Symposiums, the viewing period begins from when the live event takes place. Presentations can be accessed 24/7 and can be viewed as many times as you like during the viewing period.
What are bundled lectures?
Presentations may be available individually or via a bundled package. Bundled lectures are a set of lectures that have been put together based on a specific category or topic. Some lectures will be available in both individual and lecture form, whereas others will be available only via a bundled lecture pack.
Will there be Handouts?
YES! Each lecture comes with a PDF handout provided by the Speaker.
Some lectures include a Q&A, what does that mean?
During our online conferences, presentations that occur live are also followed by a short 15 minute Question & Answer Session. The Speaker addresses questions that were posted by Delegates during the presentation. We include the recording of these Q&A Sessions as a bonus for you.
How can I receive a Certificate?
If this presentation offers a certificate, once you are done viewing the lecture or the lectures within a bundle, submit your attendance record in order to be able to download your certificate. You'll be able to see which credits are offered for the lecture by hovering over the "Credits Available" link within the "Speakers & Topics" tab.
Professionals that selected this package also viewed