GOLD Learning Speakers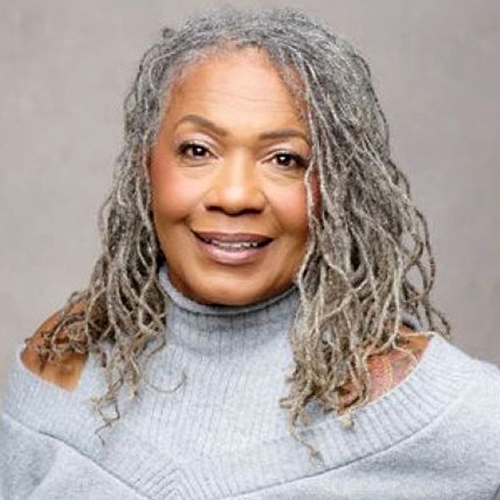 Tanya Singleton
, BSN, MA, MPH, RN-BC, IBCLC, LCCE
Speaker Type: Communications Skills Lecture Package 2020, How to be Part of the Solution: The Effects of Intergenerational Trauma on Perinatal Persons of Color - Tanya Singleton
Country: USA
Biography:
Tanya Singleton is a registered nurse with over 35 years of experience in Maternal-Child nursing. More than half of that career was as a Labor and Delivery nurse, certified in High-Risk Perinatal nursing. Tanya is also an IBCLC lactation consultant and Lamaze childbirth educator. She retired as United States Army Nurse Corp officer in 2003 and began working in private practice as a lactation consultant and childbirth educator. She has run several community non-profits in the Fredericksburg, Virginia area that dealt with issues related to women's and children's health promotion and illness prevention. Tanya is committed to quality education and lifelong learning, and has taught maternal-child and pediatric nursing to students in the Rappahannock Region of Virginia, sharing her various clinical anecdotes in classroom and in labs. She is an advocate for Perinatal Grief Support and early detection of post-partum depression. She is owner and proprietor of The Baby Whisperer, providing in-home support in childbirth education, breastfeeding and parenting. She is the mother of a blended family of five adult children and Nana to three.
CE Library Presentation(s) Available Online:
Watch Today!
View Lecture
Note: Currently only available through a bundled series of lectures
Communication 360
Effective communication in support of breastfeeding families requires a multi-faceted approach and must circle back to evaluate its impact on the mother, her infant, and her definition of family. All healthcare providers in this loop must recognize the importance of delivering compassionate, culturally appropriate communication which includes active listening, timely and sensitive non-verbal and verbal cueing. Written communication should be in a format that is appropriately accessible to the mother and significant others.
Accreditation, Main Category
Presentations: 5 | Hours / CE Credits: 5 | Viewing Time: 6 Weeks
Watch Today!
View Lecture
Note: Currently only available through a bundled series of lectures
How to be Part of the Solution: The Effects of Intergenerational Trauma on Perinatal Persons of Color
Racial injustice and inequity became blaringly more evident in the United States during the pandemic years of 2020-2021, traumatizing a quarantined nation; shining a light on racialized trauma and disparate maternal-infant mortality in communities of color. Providers of perinatal care must first acknowledge the lived experiences of families of color who have been historically marginalized and systemically neglected, then work to eliminate disparities and microaggressions while caring for perinatal families of color.
Presentations: 1 | Hours / CE Credits: 1 | Viewing Time: 4 Weeks