GOLD Learning Speakers
Below are the GOLD Speakers that currently have presentations available in the GOLD Learning Library. Select a Speaker to view more information on their presentations.
View Bio

Fleur Bickford,
BSc, RN, IBCLC
Fleur Bickford is a mother of two, an RN, IBCLC and retired LLLL. She worked in obstetrics as an RN for several years before taking time off to raise her family. During that time she gained experience in labour and delivery, post partum care and pediatrics. As a Leader for La Leche League Canada, she served as a member of both the Professional Liaison Department and the Social Media Advisory Committee. Currently, Fleur works as an IBCLC in private practice in Ottawa, Ontario as owner and operator of Nurtured Child. She is active in her local lactation community as President of Ottawa Valley Lactation Consultants. Fleur maintains a blog (nurturedchild.ca), and is very active on both Twitter (@NurturedChild) and Facebook (NurturedChild).
View Lectures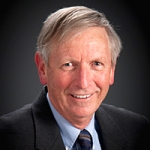 View Bio
Dr. Frank Nice,
RPh, DPA,CPHP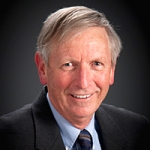 Dr. Frank J. Nice has practiced as a consultant, lecturer, and author on medications and breastfeeding for over 35 years. He holds a Bachelor's Degree in Pharmacy, a Masters Degree in Pharmacy Administration, Masters and Doctorate Degrees in Public Administration, and Certification in Public Health Pharmacy. He practiced at the NIH for 30 years and currently serves as a project manager at the FDA.Dr. Nice has organized and participated in over a three dozen medical missions to the country of Haiti. He retired from the US Public Health Service after 30 years of distinguished service. Dr. Nice has published over three dozen peer-reviewed articles on the use of prescription medications, Over-the-Counter (OTC) products, and herbals during breastfeeding, in addition to articles and book chapters on the use of power, epilepsy, and work characteristics of health care professionals. He continues to provide consultations, lectures, and presentations to the breastfeeding community and to serve the poor of Haiti.
View Lectures