GOLD Learning Speakers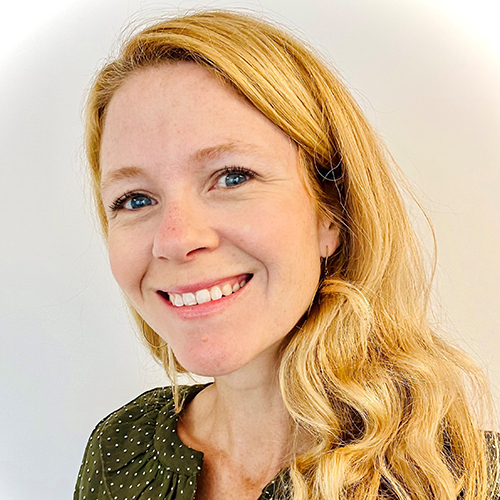 Johanna Sargeant
, BEd, BA, IBCLC
Speaker Type: GOLD Lactation 2021, Johanna Sargeant - When Evidence and Empathy Aren't Enough
Country: Switzerland
Biography:
Johanna Sargeant is an IBCLC based in Zurich, Switzerland. She is passionate about utilising her varied background in biological science, occupational therapy, education, communication and language to empower parents with empathetic support and evidence-based information through her private practice, Milk and Motherhood. Originally from Australia, Johanna has been living in Switzerland for over a decade, providing support to many thousands of families throughout the country and internationally. She has spoken as a panelist for the WHO's Baby Friendly Hospital Initiative congress in Geneva, has presented for the Gold Lactation Conference, iLactation Breastfeeding Conference and the International Breastfeeding and Feminism Conference in the US, as well as been both a presenter and an onsite breastfeeding advisor for workplaces such as Google. She has additionally worked with universities, hospitals, other medical practices and workplaces, teaching seminars, running workshops and creating valuable content that allows for better overall support for breastfeeding and new families. Her personal feeding experiences after having her two boys in Switzerland have led her to the establishment of the sole peer-to-peer milk-sharing network in Switzerland, and fuels her passion for providing knowledgeable, guilt-free infant feeding support globally.
CE Library Presentation(s) Available Online:
Watch Today!
View Lecture
Note: Currently only available through a bundled series of lectures
At-Breast Supplementation: Practical Tips for Using a Variety of Supplemental Feeding Tube Devices
Using an at-breast supplementer is often thought to be annoying, complicated and unsustainable -- but it doesn't have to be! While many lactation consultants are aware of the benefits of supplementing directly at the breast, many admit to feeling overwhelmed, and few actually use it with their clients. With this presentation, you will learn the specific benefits and barriers to this form of supplementation, view demonstrations of a variety of these devices, and learn some tips and tricks to make this at-breast supplementation feasible and sustainable for families. We all need to feel comfortable recommending and teaching the use of these tools, enabling us to foster the best overall health for the families we support.
Accreditation, Main Category
Presentations: 29 | Hours / CE Credits: 29.5 | Viewing Time: 8 Weeks
Accreditation, Main Category
Presentations: 1 | Hours / CE Credits: 1 | Viewing Time: 2 Weeks
Watch Today!
View Lecture
Note: Currently only available through a bundled series of lectures
When Evidence and Empathy Aren't Enough: Changing Your Lactation Practice to Boost Client Success
Lactation professionals often accompany clients through the process of making difficult decisions: The client who wants to exclusively breast/chestfeed but loves that their partner gives infant formula each evening; The client who wants to and doesn't want to stop pumping simultaneously; The parents who feel unsure about a potential frenotomy procedure; The client with breastfeeding aversion, desperately struggling with their 18 month old. Lactation professionals aim to provide empathetic care and to give the evidence needed to make informed decisions, and yet there are times where this is not enough and where clients continue to struggle to choose what works best for them. Here, learners will explore some Motivational Interviewing strategies that will actively empower clients, resulting in a significant shift in lactation practice overall. Discover how the strong desire to inform, advise and fix client problems can significantly reduce positive outcomes, and how a focus on the client's own 'change talk' and 'sustain talk' can actively mobilize them towards their goal. Learn specific tools to immediately apply in consultations so parents feel deeply supported, feel motivated towards change, feel ownership of their plan, and to ultimately increase the likelihood of their success.
Accreditation, Live Webinar, Product Type
Presentations: 1 | Hours / CE Credits: 1 | Viewing Time: 2 Weeks