GOLD Learning Speakers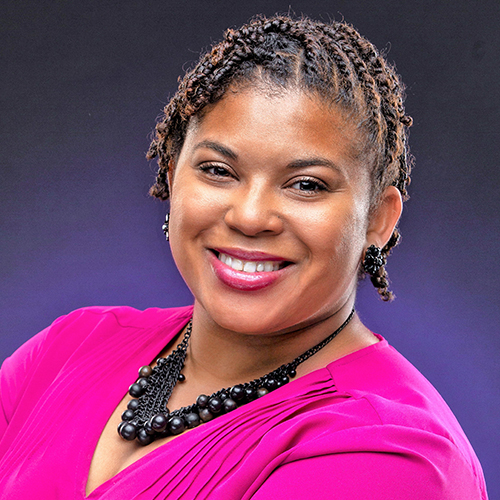 Kelly McGlothen-Bell
, PhD, RN, IBCLC
Speaker Type: GOLD Learning Day 2020, GOLD Neonatal 2021
Country: USA
Biography:
Dr. Kelly McGlothen-Bell is an Assistant Professor at UT Health San Antonio, School of Nursing. As a nurse scientist, Dr. McGlothen-Bell is dedicated to understanding and resolving perinatal-infant health disparities in underrepresented groups, particularly among mother-infant dyads impacted by substance use disorders and preterm births. Dr. McGlothen-Bell uses interdisciplinary research, bio-behavioral methodologies, and community-engaged strategies to define and explore health priorities that can be remedied through culturally appropriate and sustainable health solutions. Her program of science focuses on understanding the relationship between infant feeding behaviors and readiness in high-risk infants and attunement between the primary caregiver and child during infancy and toddlerhood. The culmination of these findings contributes to the development of evidence-based interventions geared toward improving parental engagement and pediatric feeding success in marginalized populations. Dr. McGlothen-Bell has published numerous peer-reviewed articles related to developmental strategies for high-risk infants. She has also presented her work at conferences nationally and internationally. Dr. McGlothen-Bell has received numerous awards to include the 2019 National Association of Neonatal Nurses (NANN) Mentee/Mentor Grant Award. She was also selected as a 2019-2020 Academy Jonas Nurse Policy Scholar.
CE Library Presentation(s) Available Online:
Watch Today!
View Lecture
Note: Currently only available through a bundled series of lectures
Empowering Breastfeeding in Women Receiving Medication-Assisted Treatment for Opioid Use Disorder: A Call for Policy Change
Inequitable access to mother's milk often disempowers those who may benefit the most from it's' benefits. Moreover, suboptimal breastfeeding has the potential to negatively impact the health and well-being of future generations to come. Mother's own milk is internationally accepted as the most optimal source of nutrition for infants, yet breastfeeding initiation and duration rates among minority populations (i.e., women with opioid use disorders [OUDs]) continue to lag significantly behind that of the general population. The implications of the current U.S. opioid crisis and its increasing influence on women of reproductive age presents important considerations for the ways women and infants may receive inequitable access to breastfeeding and the benefits of mother's milk. In this presentation, learn the keys needed to empower lactation support providers to advocate for the use of scientific evidence that informs breastfeeding practices for women receiving MAT for OUD.
Accreditation, Main Category
Presentations: 3 | Hours / CE Credits: 3 | Viewing Time: 6 Weeks
Watch Today!
View Lecture
Note: Currently only available through a bundled series of lectures
Feeding Behaviors in the Opioid Exposed Infant
As national rates of opioid use disorder continue to rise, the resulting impact on pregnant and parenting women and their children is immense. Severity of the central nervous system and gastrointestinal irritability in infants following prenatal opioid exposure, can affect their feeding behaviors and subsequently the caregiver-infant relationship. Feeding is a regulatory process that is difficult to characterize in prenatally opioid-exposed infants. As a result, caregivers, most often the mother, may struggle with feeding their infants. The complexity of an opioid use disorder for the mother and the subsequent opioid withdrawal of the infant may impede a mother's ability to engage her irritable or sleepy baby. Despite the known importance of feeding as a growth-fostering process, the evidence is lacking to guide recommendations for feeding management in this at-risk population. Evidence-based observational tools specific to the target population are warranted. Furthermore, feeding interactions between opioid- exposed infants and their caregivers need appropriate assessment and intervention to not only assist with the infant's regulation and development of feeding skills, but also to support a nurturing feeding relationship. This presentation will shed new light on this important issue in infant feeding and highlight emerging research in the area.
Accreditation, Main Category
Presentations: 12 | Hours / CE Credits: 12.5 | Viewing Time: 8 Weeks