GOLD Learning Speakers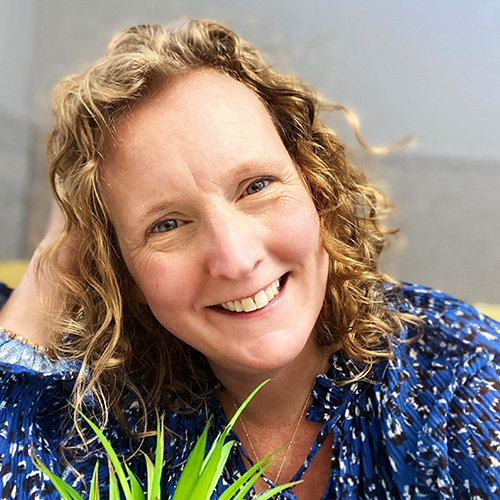 Anna Le Grange
, Bsc, RNc, IBCLC
Speaker Type: GOLD Learning Day 2021 (Summer), Parent-Centered Lactation Care Lecture Pack
Country: United Kingdom
Biography:
Anna Le Grange is an International Board Certified Lactation Consultant, Registered Pediatric Nurse, Mindfulness teacher and Author. She has worked with new families for over 20 years in a variety of clinical roles. Anna brings her passion for psychology, neuroscience and mindfulness into her lactation support work and facilitates other professionals to incorporate emotional well-being tools into their own lactation practice.

Mother to 3 children, Anna breastfed her 3rd child following breast reduction surgery and experienced first-hand, the emotional challenges that so often relate to infant feeding complexities. She used her personal experiences alongside mindfulness and lactation knowledge, to create a toolbox of techniques for breastfeeding families, which she includes in her courses and book, The Mindful Breastfeeding Book. Anna believes whole-heartedly in prioritising calm and connection within our breastfeeding support practices, both for our clients and ourselves.

Anna is currently studying for a MSc in Positive Psychology at Buckingham New University and has spoken at various events including the ILactation conference and Womanfest.
CE Library Presentation(s) Available Online:
Watch Today!
View Lecture
Note: Currently only available through a bundled series of lectures
A Mindful Approach to Low Milk Supply
In this presentation Anna Le Grange shares with us the links between stress and lactation and how mindfulness and relaxation techniques can help. As well as having psychological benefits for both parent and baby, relaxation and mindfulness tools can positively impact the let-down-reflex and milk supply. The early days and weeks after a baby is born, can be a time of stress and worry for many parents, if low milk supply is also a concern, these feelings may be exacerbated. Anna presents mindfulness-based support for new parents as a holistic, evidence-based and nurturing way to work with families whilst also helping them increase their supply through practical breastfeeding support measures.
Accreditation, Product Type
Presentations: 3 | Hours / CE Credits: 3 | Viewing Time: 6 Weeks
Watch Today!
View Lecture
Note: Currently only available through a bundled series of lectures
Breast/Chestfeeding After Breast Reduction
With breast surgery becoming more common, it's important for professionals to understand how it can affect lactation and the experience of breastfeeding or chestfeeding parents. Both an IBCLC and Mum who breastfed her daughter after having breast reduction surgery, Anna Le Grange talks through the implication of breast reduction surgery on lactation, covering both the physiological and psychological challenges that parents face. As well as sharing the experiences of those who have had breastfed after surgery, Anna introduces practical steps that supporters and professionals can take to help their clients define and strive for their breastfeeding or chestfeeding goals in a gentle and realistic way.
Accreditation, Main Category, Product Type
Presentations: 6 | Hours / CE Credits: 6 | Viewing Time: 4 Weeks