GOLD Learning Speakers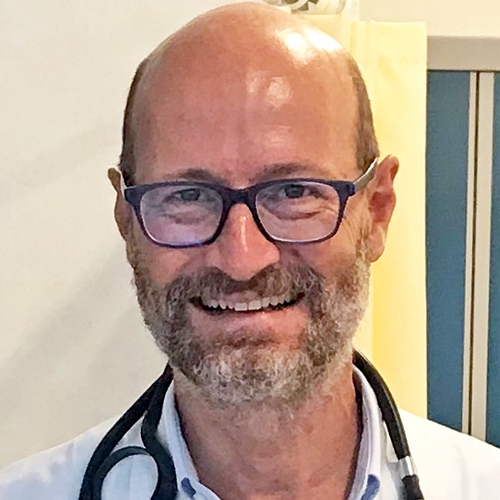 Fedro Alessandro Peccatori
, MD, PhD
Speaker Type: Complex Medical Issues in the Lactating Parent Lecture Pack 2020
Country: Italy
Biography:
Fedro Peccatori is a medical and gynecologic oncologist whose clinical activities mainly include diagnosis and treatment of breast cancer, gynecological malignancies and tumors of young adults. He is Director of the Fertility and Procreation Unit within the Division of Gynecologic Oncology at the European Institute of Oncology, Milan, Italy. His research projects deal with fertility preservation and counselling in young oncological patients, pregnancy associated cancers, pharmacological protection of ovarian function during chemotherapy, molecular characterization breast and gynecological malignancies. He's part of the ESMO task force Adolescent and Young Adult and ESMO faculty member for breast cancer. At present, he acts as Scientific Director at the European School of Oncology (ESO), where he's in charge of organizing and supervising international courses and masterclasses on different oncological issues.
He has been interested in breastfeeding in cancer patients since 2009 and has published a number of papers on this issue.

CE Library Presentation(s) Available Online:
Watch Today!
View Lecture
Note: Currently only available through a bundled series of lectures
Breast Cancer During Breastfeeding and Breastfeeding After Breast Cancer
Breast cancer is the most frequent malignant tumor during reproductive age. Around 1/10000 nursing mothers are diagnosed with breast cancer every year. In this rare and difficult situation, patients and healthcare providers should be knowledgeable about the prognostic and practical implications of such an event. Chemotherapy may pass into the milk and breastfeeding is usually contraindicated during chemotherapy. Weaning should be gradual, to avoid breast inflammation and mastitis. A thorough psychological support should be given to the nursing mother to help her into the oncological trajectory. On the other hand, the number of young breast cancer survivors is increasing and more and more patients enquire about the possibility of subsequent pregnancies and breastfeeding. The breast treated with conservative surgery and subsequent radiation is less responsive to hormonal stimulation, with reduced glandular hyperplasia and hypertrophy. Milk production is usually decreased in the previously affected breast and surgery may affect duct integrity. Nonetheless, each breast has the capability to self regulate milk production according to the baby's suckling habits, and many evidences support the notion that one breast is enough. Specific education programs should focus on adequate baby positioning, correct latching and reinforcement of the advantages of on demand breastfeeding. Data from our group demonstrate the feasibility of breastfeeding after breast cancer, but qualified lactation counseling to support patients and caregivers is needed.
Presentations: 6 | Hours / CE Credits: 6 | Viewing Time: 4 Weeks
Presentations: 1 | Hours / CE Credits: 1 | Viewing Time: 2 Weeks