GOLD Learning Speakers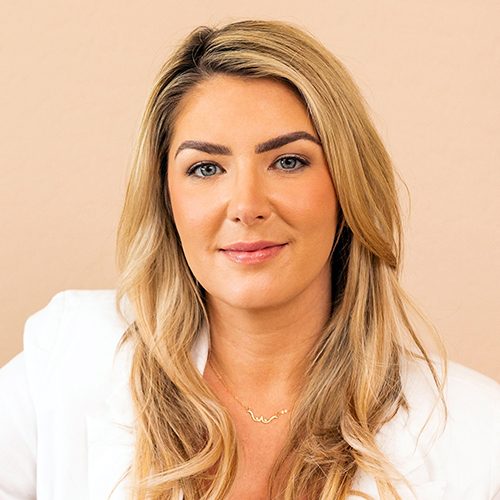 Jacqueline Kincer
, IBCLC, CSOM
Speaker Type: Tongue-Tie Symposium 2020, Translating Knowledge Into Practice: Creating Effective Lactation Care Plans Lecture Pack 2021, Clinical Support of Infant Sucking Skills Lecture Pack
Country: USA
Biography:
Jacqueline Kincer is the founder of Holistic Lactation where she runs a busy practice, manufacturers herbal supplements for lactation, and supports breastfeeding families worldwide. She's also the host of the podcast Breastfeeding Talk: Milk. Mindset. Motherhood. and creator of the online breastfeeding community, The Nurture Collective. Jacqueline's passion has been to create functional breastfeeding outcomes and expand access to lactation knowledge across the globe.
CE Library Presentation(s) Available Online:
Tongue Tied Untied: Creating Functional Breastfeeding Outcomes
In this presentation, Jacqueline demonstrates how tongue tie affects proper breastfeeding, specifically the mechanics of breastfeeding such as oral grasp, tongue extension, pressure generation, and more. You'll learn how to know which problems are issues that can be corrected with targeted oral exercises, or if bodywork is needed instead. We will also cover the timeline of habilitation in the weeks following frenectomy.
Lectures by Profession, Product Focus
Presentations: 10 | Hours / CE Credits: 10 | Viewing Time: 8 Weeks
Lectures by Profession, Product Focus
Presentations: 5 | Hours / CE Credits: 5 | Viewing Time: 8 Weeks
Care Plan Design for Treating Infant Oral Dysfunction
Developing a step-by-step care plan is arguably the most important part of patient care. Without it, necessary treatments may be neglected. As lactation providers, it is our role to set proper expectations for our clients, as well as measure clinical improvement and patient outcomes. When working with infants that struggle with sucking or other oral function issues, there is a process and a timeline we can put together that will guide the care we are giving. In this presentation you will learn how to provide guidance to your clients as you help them work through their infant's oral function challenges.
Presentations: 6 | Hours / CE Credits: 6 | Viewing Time: 4 Weeks
Inside the Infant Mouth: Oral Assessment & Function
In order to identify sucking dysfunction, it's important to first know what normal looks like. Being able to do a thorough oral assessment of an infant is a crucial skill for IBCLCs. The focus of this presentation is to discuss what to look for when performing an oral exam, as well as how to assess oral motor function as it relates to infant sucking skills. Knowing how the anatomy affects an infant's oral-motor skills is crucial to determining the cause of breast/chestfeeding problems and suggesting proper treatment.
Presentations: 6 | Hours / CE Credits: 6 | Viewing Time: 4 Weeks