GOLD Learning Speakers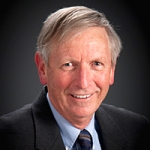 Dr. Frank Nice
, RPh, DPA,CPHP
Speaker Type: GOLD Lactation 2014, GOLD Perinatal 2015, GOLD Lactation 2018
Country: United States
Biography:
Dr. Frank J. Nice has practiced as a consultant, lecturer, and author on medications and breastfeeding for over 40 years. He holds a Bachelor's Degree in Pharmacy, a Masters Degree in Pharmacy Administration, Master's and Doctorate Degrees in Public Administration, and Certification in Public Health Pharmacy. He retired after 43 years of government service, including 30 years of distinguished service with the US Public Health Service. He currently is self-employed as a consultant and President, Nice Breastfeeding LLC.

Dr. Nice has published Nonprescription Drugs for the Breastfeeding Mother, The Galactogogue Recipe Book, and Recreational Drugs and Drugs Used To Treat Addicted Mothers: Impact on Pregnancy and Breastfeeding. Dr. Nice has also authored over four dozen peer-reviewed articles on the use of prescription medications, recreational drugs, Over-the-Counter (OTC) products, and herbals during breastfeeding. He has organized and participated in over 50 medical missions to the country of Haiti.
CE Library Presentation(s) Available Online:
Domperidone and Breastfeeding
Domperidone currently is used worldwide as an anti-nausea agent for adults, children, and women. It is currently available in 60 countries including Canada and Mexico. Domperidone was recently given orphan drug designation for the treatment of hypoprolactinemia in breastfeeding. Over 60,000 cases of hypoprolactinemia are reported annual in the United States. Infants who do not receive human milk cost the healthcare system over $13 billion each year and result in over 900 unnecessary infant deaths annually. Domperidone can produce significant increases in prolactin with subsequent increases in milk production. No drug is currently approved for the condition of hypoprolactinemia of lactation in any country. This presentation will describe and explain the Orphan Drug Act and the steps necessary for domperidone to receive approval under the Act. Prolactin facts will be discussed as well as a review of the rare disease, hypoprolactinemia. The scientific rationale for the use of domperidone will be covered. Practical information will be presented on domperidone dosing and withdrawal of the drug with sufficient milk supply and with insufficient milk supply.
Accreditation, Main Category, Product Type
Presentations: 28 | Hours / CE Credits: 23.25 | Viewing Time: 8 Weeks
Accreditation, Main Category
Presentations: 1 | Hours / CE Credits: 1 | Viewing Time: 2 Weeks
Medications and Breastfeeding: Current Concepts
Sources of information for medication use during breastfeeding will be presented and reviewed. Tools and techniques developed by the author for evaluating medication use during breastfeeding will be introduced. Potential adverse effects in children of mothers who are breastfeeding and taking medications will be reviewed and discussed. Various categories of medications that are usually compatible with breastfeeding will be identified. Using the material presented, healthcare professionals will be able to counsel mothers who are breastfeeding and taking or will take medications (prescription, over-the counter, herbal, and complimentary).
Accreditation, Main Category
Presentations: 20 | Hours / CE Credits: 20.25 | Viewing Time: 8 Weeks
The Recreational Drug-Marijuana Dilemma
It is quite apparent that in our current society, pregnant and breastfeeding women do use and ingest recreational substances (in both a wisely manner and unwisely manner) and drugs of abuse, natural and/or synthetic. Marijuana use is of special concern currently, especially considering the ethical and legal concerns of its use. The objectives of this presentation are to effectively evaluate recreational drug use during breastfeeding and pregnancy; to counsel mothers who are pregnant or breastfeeding and using recreational drugs, including marijuana; and to discuss and address ethical concerns regarding marijuana use.
Accreditation, Main Category
Presentations: 29 | Hours / CE Credits: 26 | Viewing Time: 8 Weeks
Presentations: 1 | Hours / CE Credits: 1 | Viewing Time: 2 Weeks