GOLD Learning Speakers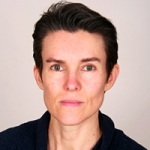 Alice Farrow
, BSc, IBCLC, Cert PPH
Speaker Type: GOLD Neonatal 2018
Country: Italy
Biography:
Alice Farrow is an IBCLC, writer, speaker, and infant feeding and health equity advocate. Parent of a child born with a cleft lip and palate, Alice has worked extensively, since 2006, with parents, parent organisations, cleft teams health providers and lactation specialists in order to increase awareness of the specific challenges faced by cleft affected infants and their families and to imprve access to adequate lactation support for this community.

Currently based in Rome, Italy, Alice advocates for, and teaches regularly on, the topic of breastfeeding/chestfeeding with an oral cleft via presentations, courses, articles, booklets and handouts and supports parents and professionals wordwide via their Cleft Lip and Palate Breastfeeding website and associated online support group, and in person and distance consultations.
CE Library Presentation(s) Available Online:
Watch Today!
View Lecture
Note: Currently only available through a bundled series of lectures
Back to Basics for Cleft Lip and Palate: An Overview of Strategies to Support Lactation in the Neonatal Period and Beyond
A common misconception among care providers and families is that babies born with an oral cleft cannot breastfeed/chestfeed. This presentation corrects that misconception by exploring cleft types and their expected breastfeeding/chestfeeding outcomes and sharing tools that lactation specialists can use to more effectively support parents when their baby is born with a cleft lip/palate. In particular, during the neonatal period, the lactation specialist is uniquely positioned to support parents to make informed decisions about their feeding choices and create a going home care plan to help them achieve their breastfeeding/chestfeeding goals in the long term.
Presentations: 1 | Hours / CE Credits: 1 | Viewing Time: 2 Weeks
Accreditation, Main Category
Presentations: 11 | Hours / CE Credits: 11.5 | Viewing Time: 8 Weeks