GOLD Learning Education News
The GOLD Lactation Online Conference 2023 has begun and we're excited to share this year's top-tier program with you! We've brought together leading international lactation experts to share the biggest and latest topics from the field. Join us online now until June 30 for this inspiring and informative online conference!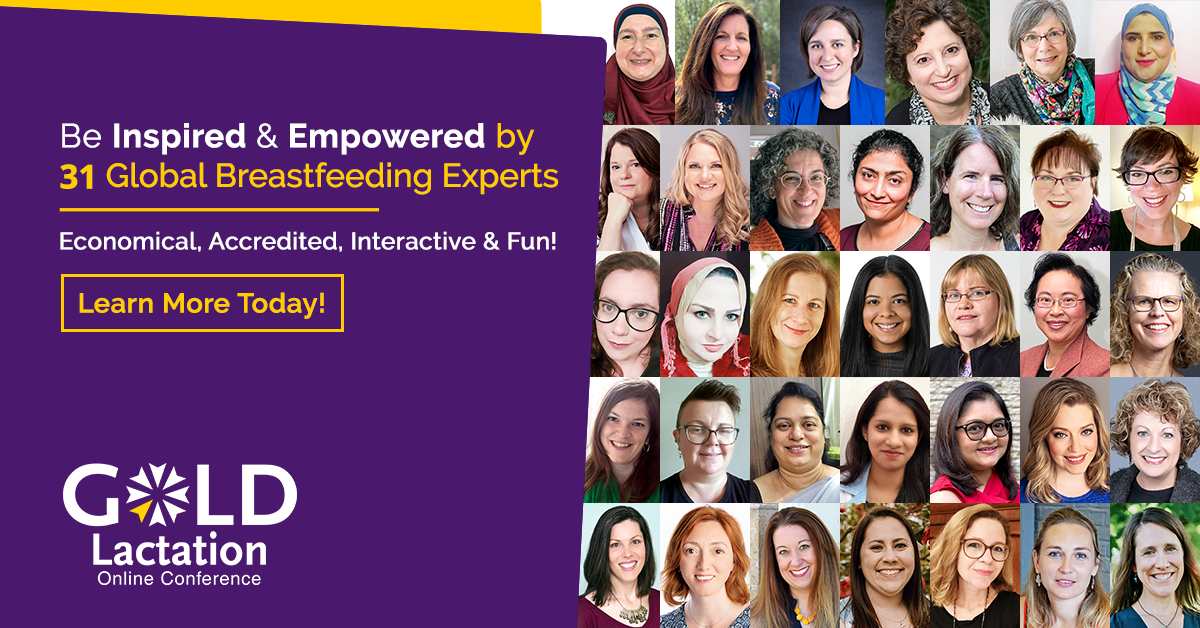 This year marks our 17th annual event, and the largest online lactation conference in the world. The main conference includes 29.5 hours of accredited education from 31 expert speakers. Our flexible online format includes engaging live presentations, on-demand access to recordings, networking sessions, and interactive components to take your learning to the next level.
During the main conference, you can look forward to learning the very latest when it comes to latch and positioning, abnormal sucking patterns, cannabis use during lactation, milk sharing, supplementation, the management of breast and nipple pain, and much more. Our speakers have developed highly-engaging presentations packed with the latest clinical skills, research, and emerging ideas to update your practice!
Our Keynote Presentations this year are "Calm & Regulated: Rethinking Our Approach to Latch and Positioning" from Sejal Fichadia IBCLC and "An Ecosystemic Approach to the Clinical Management of Breast and Nipple Pain" from Carmela Kika Baeza MD, IBCLC. These events are free to the public, so sign up for your free access today and invite your friends and colleagues to take advantage of this exciting opportunity!
To take your conference learning even further in key areas of lactation care, we have four add-on lecture packs available. You can add one or more of these packages to your conference and you'll enjoy on-demand access to recordings throughout the conference period. This year's lecture packs topics are the clinical management of complex breastfeeding issues, communicating next practice for common clinical situations, human milk in the NICU, and improving low milk production. 
Registration is now open! Find all the details here: https://www.goldlactation.com/conference/registration 
We offer discounted pricing for many countries, groups of 10+, students, and volunteers.
Whether you're brand new to our conference or a returning attendee, we look forward to seeing you soon at GOLD Lactation Online Conference 2023!