GOLD Learning Speakers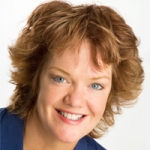 Dr. Theresa Nesbitt
, MD, RN
Speaker Type: GOLD Perinatal 2015, GOLD Perinatal 2016
Country: USA
Biography:
Theresa Nesbitt, RN MD ("Dr. Theresa") is an Obstetrician-Gynecologist with special training in Maternal Fetal Medicine. Her interests these days lie in promoting lifelong wellness for women with a focus on nutrition, reproductive health and breastfeeding. She is the Director of Family Health Coaching, editor of Babies and Breastfeeding Magazine and author of Evolutionary Eating: How We Got Fat and 7 Simple Fixes. She anticipates publication of her newest book Building a Baby Brain Bite by Bite - How to Eat Before, During and Afte Pregnancy in 2016. Dr Nesbitt developed an interest in breastfeeding because of she observed that although many pregnant women PLAN to breastfeed, they are not really PREPARED to do so. Her interest in brain growth and development, nutrition and developmental kinesiology have helped her to look at breastfeeding and human milk from a new perspective.
CE Library Presentation(s) Available Online:
Watch Today!
View Lecture
Note: Currently only available through a bundled series of lectures
Eating Before, During, and After Pregnancy
A fundamental difference between plants and animals is that animals have a brain. Mammals were able to increase brain size by developing 2 special adaptations that facilitate transfer of specific brain building nutrients during gestation via the placenta and after birth via the mammary glands. It's important for mothers to nourish and replenish their bodies before, during and after pregnancy because it is only the females that must "build a brain from scratch". This talk will cover superfoods, suspect foods and supplements that promote wellness in mothers and babies by restocking maternal body stores (the pantry). The biology of morning sickness, why women have curves and the facts of fictions of prenatal vitamins are discussed.
Accreditation, Main Category
Presentations: 20 | Hours / CE Credits: 20.25 | Viewing Time: 8 Weeks
Hours / CE Credits:
1
(
details
) | Categories: