GOLD Learning Speakers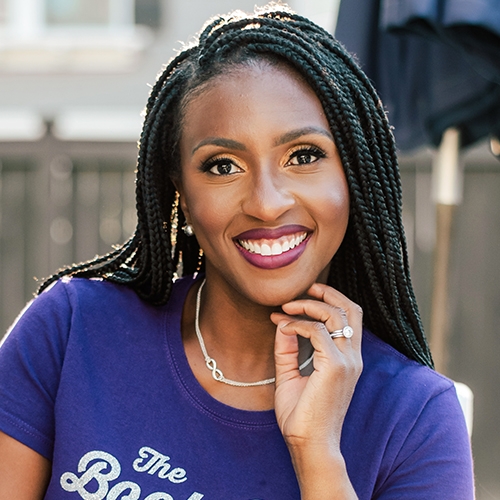 Rue Khosa
, ARNP, FNP-BC, IBCLC
Speaker Type: GOLD Lactation 2021
Country: U.S.A.
Biography:
Rue Khosa, AKA The Boob Boss, is the owner/founder of The Perfect Push, a lactation and parenting wellness clinic in downtown Redmond. She is a board certified family nurse practitioner, lactation consultant and a THRIVE parenting educator. Rue was born and raised Zimbabwe, where family plays a critical role in supporting expectant and new parents. This type of communal caring, called "kugarira", helps families prepare for a new baby both emotionally and physically and guides them through the often challenging newborn period. Rue created The Perfect Push to bring that experience to Seattle. Rue began her women's health career as a labor and delivery nurse over 10 years ago, at Washington Hospital Centre in DC. She received her graduate degree from Georgetown University, and her undergraduate degree from the University of Maryland, Baltimore. Prior to opening her private practice, Rue was a Teaching Associate in the Department of Family Medicine at the University of Washington's School of Medicine and an Adjunct Clinical Faculty at Northwest University Buntain School of Nursing. In July 2019, Rue was commissioned by the Mayor to the City of Redmond's Human Services Commission. In February 2020, Rue was invited to join Washington State Hospital Association's Safe Delivery Roadmap Commission. She sits on their Birth Equity task force working on program development. She also sits on the board of No More Under, a non profit organization committed to drowning prevention and awareness. Outside of redefining the childbirth and parenting experience, Rue is a mother of two young boys with a third on the way. She lives in Redmond, WA with her husband, mother and boys.
CE Library Presentation(s) Available Online:
Watch Today!
View Lecture
Note: Currently only available through a bundled series of lectures
It Takes a Village: Understanding the Role of and Integrating Extended Family in the 4th Trimester.
American culture values self-sufficiency and celebrates self-sacrifice in the name of success. The idea of community and communal living is fast becoming a thing of the past. Children graduate, go off to college, start careers and families seldom looking back. Moving back home or moving back to one's old neighborhood is now unheard of. The result has been the rise of the nuclear family and the fall of the generational knowledge that supported breastfeeding and identified new moms at risk of perinatal mood and anxiety disorders.This talk will explore the importance of restoring and improving community and peer breastfeeding support and identifying barriers to success. Lactation providers will learn how to identify importance and the role extended family and how to include them without violating our patients privacy. Attendees will gain insight on health disparities and the historical significance of breastfeeding in communities of colors. Last but not least, the talk will highlight the importance of providing culturally sensitive and appropriate care.
Presentations: 29 | Hours / CE Credits: 29.5 | Viewing Time: 8 Weeks
Presentations: 1 | Hours / CE Credits: 1 | Viewing Time: 2 Weeks