GOLD Learning Speakers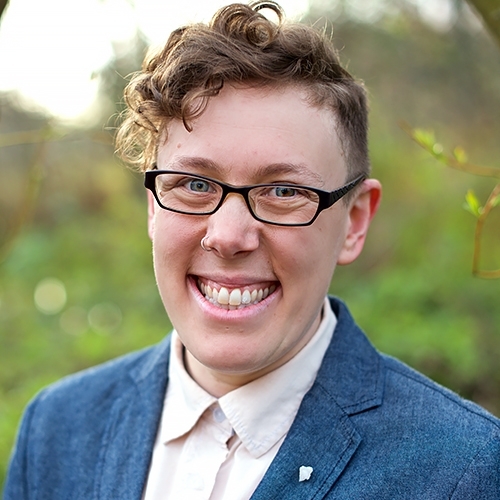 Cora Beitel
, RM
Speaker Type: GOLD Midwifery 2020
Country: Canada
Biography:
Cora Beitel is a midwife and community organizer whose people are settlers of European Jewish ancestry. They work and live on the traditional and unceded homeland of the Coast Salish people. Cora is a founding member of the Strathcona Midwifery Collective, a practice located in the Downtown Eastside of Vancouver where they serve a diverse clientele, including many queer and trans clients. As well as provide clinical care, they run a Trans and Queer Pregnancy and Parenting group and provide education on inclusive care to diverse health care providers in the hospitals and the community setting. When not working, they are spending time with family, sharing food, on their bike or out in nature as much as possible.
CE Library Presentation(s) Available Online:
Watch Today!
View Lecture
Note: Currently only available through a bundled series of lectures
Inclusive Midwifery Care: Providing Safe, Respectful and Celebratory Care to Our Trans and Non-Binary Families
Midwives are well situated to provide inclusive care to our trans and non-binary clients and families. Our grounding in client-centred care, informed choice and choice of birth place are an asset when caring for pregnant people and their families who may have experienced discrimination in the health care system and in society in general. Expertise in trauma informed care can be utilized and broadened to a focus on trans informed care to facilitate safe, respectful and celebratory pregnancy, birth and postpartum care. This talk will explore how to build inclusive practices and philosophies of care. This will allow for a deeper conversation around safety for our clients as well as for midwives and other health care providers.
Presentations: 14 | Hours / CE Credits: 14.5 | Viewing Time: 8 Weeks