GOLD Learning Speakers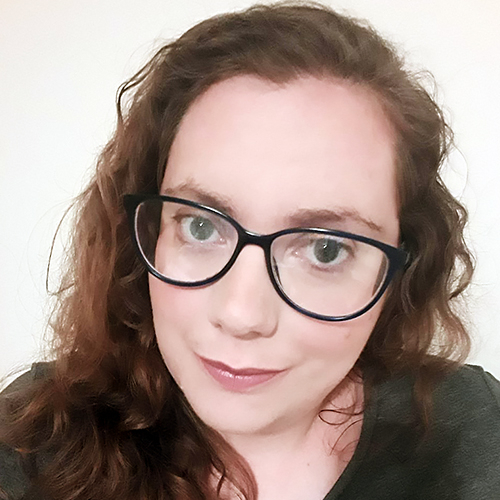 Lucy Ruddle
, IBCLC
Speaker Type: GOLD Lactation 2020 , GOLD Lactation 2023
Country: United Kingdom
Biography:
Lucy is an International Board Certified Lactation Consultant (IBCLC) Holistic Sleep Coach (HSC), public speaker, and author on the topic of lactation. She is also a qualified counsellor, child and is qualified in child development and child psychology.

Lucy runs a small but thriving Private Practice based on the South Coast of the UK but sees clients internationally. As a single mother of two boys who were hard to breastfeed, and as someone with ADHD, Lucy truly understands the highs and lows of parenthood both for neurotypical families and those who may have additional challenges.

Lucy's approach is strongly underpinned by the belief that parents are the only true expert on their child, and that parental instinct is rarely wrong. Lucy uses listening and counselling skills first and foremost in her work, and prides herself on striving to provide a safe and inclusive space for everyone.
CE Library Presentation(s) Available Online:
Watch Today!
View Lecture
Note: Currently only available through a bundled series of lectures
Relactation - A Supportive Approach
Breastfeeding rates in the UK are still incredibly low, and around 80% of mothers say they wanted to breastfeed for longer than they did. Because of this, more people are beginning to talk about relactation, but the process is filled with myths, questions, and challenges. This talk will take you through why people want to relactate, including the grief and shame they may be experiencing following a difficult breastfeeding experience. We will talk about how the mother can surround herself with support and why this is so important. We will also look at supporting the baby to return to the breast, pumping tips which can help the mother to succeed, and we will discuss the risks and benefits of galactagogues - including the issues with the lack of comprehensive studies on this topic.
Presentations: 33 | Hours / CE Credits: 32.5 | Viewing Time: 8 Weeks
Presentations: 3 | Hours / CE Credits: 3 | Viewing Time: 4 Weeks
Presentations: 1 | Hours / CE Credits: 1 | Viewing Time: 2 Weeks
Presentations: 74 | Hours / CE Credits: 75 | Viewing Time: 52 Weeks
Watch Today!
View Lecture
Note: Currently only available through a bundled series of lectures
When Baby Says No: Assessment and Management of Breast and Bottle Refusal
Breast or bottle refusal can be distressing for parents and present a significant challenge for professionals. There are many underlying reasons why infants may display feeding aversion. These are often multi-layered and typically include emotional as well as anatomical or physical difficulties. During this presentation we will consider the causes of both breast and bottle refusal, looking at how these may present under different circumstances. We will explore how refusal impacts the parent – infant relationship and maternal self-efficacy. Once we have a clear, holistic picture regarding the complexities of feeding aversion, we will look at ways to support the dyad to overcome their difficulties including through working with other professionals. For those parents who find they cannot overcome the challenges they face, we will look at ways to help them reframe the experience and shift feelings away from failure and towards success.
Lectures by Profession, Product Focus
Presentations: 28 | Hours / CE Credits: 29.5 | Viewing Time: 8 Weeks