GOLD Learning Speakers
Barbara D. Robertson
, BA, MA, IBCLC, RLC
Speaker Type: GOLD Lactation 2017, Ethics 2018, Optimizing Milk Production Lecture Pack 2018
Country: United States
Biography:
Barbara D. Robertson, IBCLC, has been an educator for over 29 years. She received a Bachelor's degree in Elementary Education in 1988 and her Master's in Education in 1995. Barbara left teaching elementary students in 1995 to raise her two children. Barbara is now the Director of The Breastfeeding Center of Ann Arbor. Barbara has developed a 90 hour professional lactation training, a 20 hour course which fulfills the "Baby Friendly" requirements, and is a speaker for hire on a wide variety of topics. Barbara volunteered for the United States Lactation Consultation Association as the Director of Professional Development for 4.5 years. She just retired as Associate Editor for Clinical Lactation, a journal she helped create for USLCA. Barbara has free podcasts, a blog, and Youtube videos which can all be found on her website bfcaa.com. She loves working with mothers and babies, helping them with breastfeeding problems in whatever way she can.
CE Library Presentation(s) Available Online:
Breastfeeding: Baby's First Milestone
Breastfeeding is widely acknowledged as being the healthiest way to feed an infant for at least two years. In the United States of America, the CDC 2014 Breastfeeding Report Card states that 79.2% of mothers start out breastfeeding. However, as the babies get older, these numbers plummet. Only 49.4% of these babies are receiving any breastmilk by 6 months of age. We know from the literature that the primary reasons mothers stop breastfeeding in these early months are pain and worrying about their breastmilk supply. These are problems with solutions if the proper support is in place. Why is this support lacking? Is it because for all of the talk, "breast is best", the importance of breastfeeding is not really valued? What if successful breastfeeding was reframed into a milestone? Baby's first milestone? This presentation will explore other milestones, walking, talking, and learning to read, and what happens if babies and young children are not reaching these markers in a reasonable time frame. What support systems are in place to help these milestones be achieved if babies are faltering? The possible reasons for a baby not being able to breastfeeding and possible solutions will then be examined from the lens of having proper support systems in place.
Accreditation, Main Category
Presentations: 28 | Hours / CE Credits: 26.5 | Viewing Time: 8 Weeks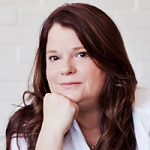 Accreditation, Main Category
Presentations: 1 | Hours / CE Credits: 1 | Viewing Time: 2 Weeks
Deconstructing Online Messaging: Ethical Considerations
If it is on the internet, it must be true! Not. Online media may present as an entertainment video but really be a commercial for a product. A publication can appear to a research article but actually be an opinion blog. We will identify ways in which businesses try to manipulate the viewer. Underlying messages will be decoded using the values of biomedical ethics and marketing techniques. Online breastfeeding media will be analyzed through the lens of biomedical ethics to uncover their true meaning.
Accreditation, Main Category, Product Type
Presentations: 5 | Hours / CE Credits: 5 | Viewing Time: 6 Weeks
Breastfeeding by the Numbers: What do They Mean and When are They Useful?
Numbers are used all the time in the lactation field. Test weights, percentiles, % of weight gain, are just some of the information that is gathered to help make infant feeding decisions. But what are they really telling us? When are they useful? Using these numbers in a way that actually helps support and promotes breastfeeding are key. Appropriate infant weight gain, how to do a test weight, scale calibration, calculating infant intake, and the possible need for supplementation, will all be covered.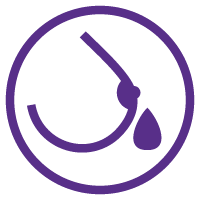 Accreditation, Main Category
Presentations: 6 | Hours / CE Credits: 6 | Viewing Time: 4 Weeks