GOLD Learning Speakers
Tameka L. Jackson-Dyer
, BASc, IBCLC, CHW, CLC, CLE, CLS
Speaker Type: GOLD Learning Day 2022 (Summer)
Country: United States
Biography:
Tameka Jackson-Dyer is an International Board-Certified Lactation Consultant (IBCLC) and Community Health Worker whose passion is community outreach. She holds a Bachelor of Applied Science in Health Studies from Siena Heights University, several lactation certifications and has been in the field for almost 20 years- honing her counseling and clinical skills in WIC agencies, OB/Gyn offices and Baby Friendly hospitals throughout the metro Detroit area. Her work as Manager of Community Collaboration with Coffective and consulting work with the EMU Center for Health Disparities, Innovations & Studies on their CDC/REACH and NACCHO grants- allows her to provide a voice for the populations who are historically underrepresented in conversations about breastfeeding support. To ensure she reaches as many families in her community as she can, the wife and mother of three owns a private practice, Crazymilklady Lactation Support Services, LLC, serves as Chair of the Metro Detroit/ Wayne County Breastfeeding Coalition, is a co-founder of the Southeast Michigan IBCLC's of Color and volunteers as a Sisterfriend mentor with the Detroit Birthing Project.
CE Library Presentation(s) Available Online:
Watch Today!
View Lecture
Note: Currently only available through a bundled series of lectures
Counseling and Anticipatory Guidance to Reduce Perceived Insufficient Milk Production
One of the most prevalent breastfeeding problems worldwide is perceived insufficient milk production. The perception of not having enough milk is one of the top reasons for premature weaning and/ or supplementation. Lack of prenatal breastfeeding education, misinterpretation of normal newborn behavior and the ignorance of most healthcare providers concerning lactation leaves lactating individuals confused and unsure of their ability to nourish their babies with their milk. This presentation will explore the myriad of reasons behind the perception of insufficient milk production, address the education gaps for families and healthcare providers and give lactation supporters tools to empower families to reach their breast/ chestfeeding goals.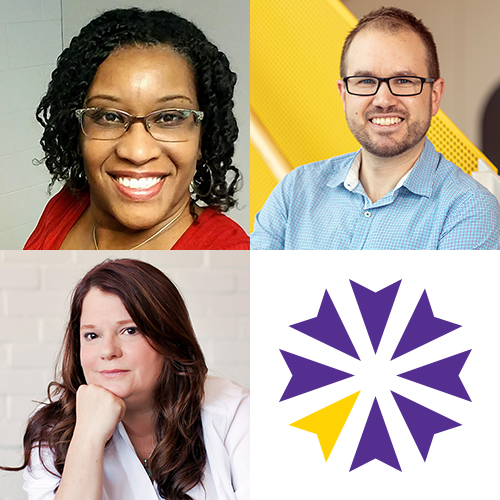 Accreditation, Live Webinar, Product Type
Presentations: 3 | Hours / CE Credits: 3 | Viewing Time: 6 Weeks