When Evidence and Empathy Aren't Enough: Changing Your Lactation Practice to Boost Client Success
There are many factors that impact a family's breastfeeding/chestfeeding journey, and it is important that families view us as collaborators, not lecturers, throughout this time. This "shared responsibility" is the theme for World Breastfeeding Week this year and we are thrilled to offer you the wisdom and experience of Johanna Sargeant with a free presentation that was live on August 3rd, 2021. Learn how to support lactating parents during those times when information and empathy are just not enough. Explore some Motivational Interviewing strategies and learn specific tools to apply in consultations to provide unbiased support that allows clients to feel ownership of their plan, and to ultimately increase their likelihood of success, however they define it.
The presentation, "When Evidence and Empathy Aren't Enough: Changing Your Lactation Practice to Boost Client Success" is approved for 1 L-CERP.
Total CE Hours: 1.00 Access Time: 4 Weeks
Lectures in this bundle (1):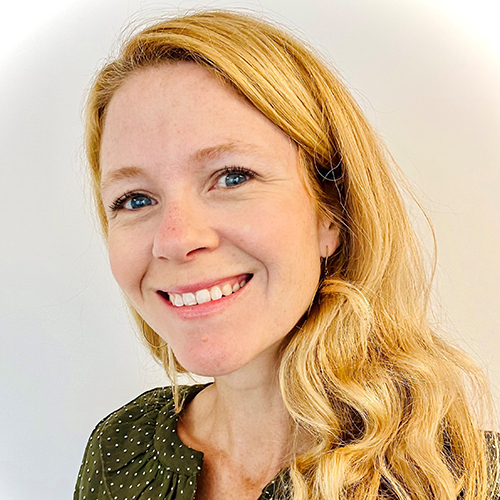 Duration: 60 mins
When Evidence and Empathy Aren't Enough: Changing Your Lactation Practice to Boost Client Success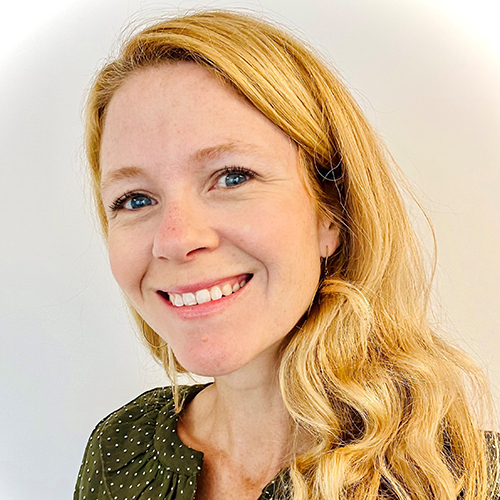 Johanna Sargeant is an IBCLC based in Zurich, Switzerland. She is passionate about utilising her varied background in biological science, occupational therapy, education, communication and language to empower parents with empathetic support and evidence-based information through her private practice, Milk and Motherhood. Originally from Australia, Johanna has been living in Switzerland for over a decade, providing support to many thousands of families throughout the country and internationally. She has spoken as a panelist for the WHO's Baby Friendly Hospital Initiative congress in Geneva, has presented for the Gold Lactation Conference, iLactation Breastfeeding Conference and the International Breastfeeding and Feminism Conference in the US, as well as been both a presenter and an onsite breastfeeding advisor for workplaces such as Google. She has additionally worked with universities, hospitals, other medical practices and workplaces, teaching seminars, running workshops and creating valuable content that allows for better overall support for breastfeeding and new families. Her personal feeding experiences after having her two boys in Switzerland have led her to the establishment of the sole peer-to-peer milk-sharing network in Switzerland, and fuels her passion for providing knowledgeable, guilt-free infant feeding support globally.
1. Define the righting reflex as it pertains to a lactation consultant.

2. Describe how to use oral assessment as a tool for engagement.

3. Define change talk and sustain talk and identify at least one example of each of change and sustain talk during lactation consultations.

4. Develop care plans that mobilize the client towards change.
Abstract:
Lactation professionals often accompany clients through the process of making difficult decisions: The client who wants to exclusively breast/chestfeed but loves that their partner gives infant formula each evening; The client who wants to and doesn't want to stop pumping simultaneously; The parents who feel unsure about a potential frenotomy procedure; The client with breastfeeding aversion, desperately struggling with their 18 month old. Lactation professionals aim to provide empathetic care and to give the evidence needed to make informed decisions, and yet there are times where this is not enough and where clients continue to struggle to choose what works best for them. Here, learners will explore some Motivational Interviewing strategies that will actively empower clients, resulting in a significant shift in lactation practice overall. Discover how the strong desire to inform, advise and fix client problems can significantly reduce positive outcomes, and how a focus on the client's own 'change talk' and 'sustain talk' can actively mobilize them towards their goal. Learn specific tools to immediately apply in consultations so parents feel deeply supported, feel motivated towards change, feel ownership of their plan, and to ultimately increase the likelihood of their success.
View Full Presentation Information
Accreditation
CERPs - Continuing Education Recognition Points
GOLD Conferences has been designated as a Long Term Provider of CERPs by the IBLCE--Approval #CLT114-07. This webinar is approved for 1 CERP (L-CERP).
If you have already participated in this program, you are not eligible to receive additional credits for viewing it again. Please send us an email to [email protected] if you have any questions.
Tags / Categories
How much time do I have to view the presentations?
The viewing time will be specified for each product. When you purchase multiple items in your cart, the viewing time becomes CUMULATIVE. Ex. Lecture 1= 2 weeks and Lecture Pack 2 = 4 Weeks, you will have a total of 6 weeks viewing time for ALL the presentations made in that purchase.

Time for viewing the talks begins once you purchase the product. For Live Webinars & Symposiums, the viewing period begins from when the live event takes place. Presentations can be accessed 24/7 and can be viewed as many times as you like during the viewing period.
What are bundled lectures?
Presentations may be available individually or via a bundled package. Bundled lectures are a set of lectures that have been put together based on a specific category or topic. Some lectures will be available in both individual and lecture form, whereas others will be available only via a bundled lecture pack.
Will there be Handouts?
YES! Each lecture comes with a PDF handout provided by the Speaker.
Some lectures include a Q&A, what does that mean?
During our online conferences, presentations that occur live are also followed by a short 15 minute Question & Answer Session. The Speaker addresses questions that were posted by Delegates during the presentation. We include the recording of these Q&A Sessions as a bonus for you.
How can I receive a Certificate?
If this presentation offers a certificate, once you are done viewing the lecture or the lectures within a bundle, submit your attendance record in order to be able to download your certificate. You'll be able to see which credits are offered for the lecture by hovering over the "Credits Available" link within the "Speakers & Topics" tab.
Professionals that selected this package also viewed