When You Know Better, Do Better
May 5 is the internationally recognized day for highlighting the important role that Midwives play in offering safe and supportive birth to families around the World. We are so thrilled to partake in the celebrations and share with you the wisdom and research from one of the most highly respected educators in the field. This GOLD inspired presentation will be filled with storytelling, historical perspective and the captivating journey of birth. Karen delivers a paradigm shifting, dynamic lecture to expand our midwifery and birth mindset.
Total CE Hours: 1.00 Access Time: 2 Weeks
Lectures in this bundle (1):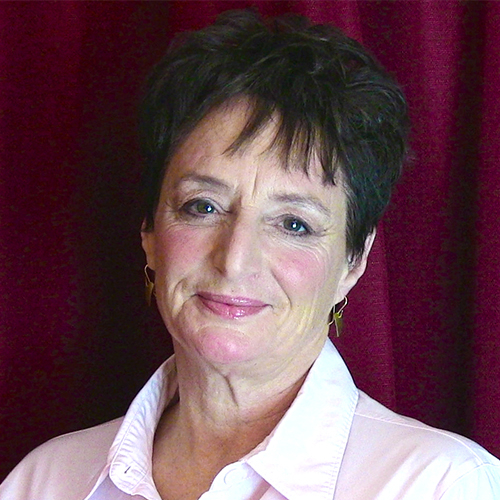 Durations: 60 mins
When You Know Better, Do Better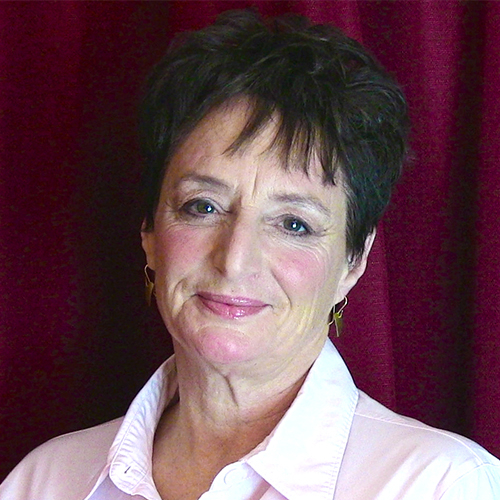 Karen H. Strange is a Certified Professional Midwife (1996), American Academy of Pediatrics/Neonatal Resuscitation Program Instructor (1992).

She is founder of the Integrative Resuscitation of the Newborn workshop, which includes the physiology of newborn transition. She teaches the "when, why and how" of helping newborns that are either not breathing or not breathing well, with incredible clarity. She helps the provider have a sense of what the baby is experiencing which leads to a more appropriate response to newborns in need. Karen has done over 900+ hours of debrief/case reviews regarding resuscitation. She is an international speaker and has taught over 9,000 people worldwide. There are many neonatal resuscitation instructors but Karen teaches practical neonatal resuscitation, regardless of the place of birth. And her teachings instill a strong sense of confidence and competence in providers, so they can respond in the least traumatic way.
Objective 1: Explain why knowing both normal and pathological is critical to safe competent midwifery care;

Objective 2: List 2 practical skills for re-establishing presence in themselves when they are in fear or not sure what to do;

Objective 3: Name 2 steps that are part of our DNA's embryological blueprint of coming into being
Abstract:
This hour will be about honoring midwifery within the history of how birth changed through standard obstetrical practices. Acknowledging and reframing what normal is through the lens of instinctual behaviors. We will look at the embryological blueprint of birth (mammalian birth) as a template for normal and how one can support normal/instinctual in all birthing environments.

Beginning from the position that "knowing normal" is baseline, critical and foundational to midwifery care. It is imperative to also know what "not normal" or pathology is in order to provide safe, life saving care when needed.

We will investigate how fear often feeds unnecessary interventions regardless of where birth occurs. Techniques will be given for how to work with and regulate the fear one might experience.

This GOLD inspired presentation will be filled with storytelling, historical perspective and the captivating journey of birth. Karen delivers a paradigm shifting, dynamic lecture to expand our midwifery and birth mindset.
View Full Presentation Information
Accreditation
Midwifery CEUs - MEAC Contact Hours
This continuing education program has applied for 1 Hour / 0.1 CEU's by the Midwifery Education Accreditation Council (MEAC).
ACNM- CEU

ACNM CEUs This program has been approved by the American College of Nurse Midwives for 1 hour of education. This credit is applicable to Nurse-Midwives, Certified Midwives, Registered Nurses. May be accepted by other certifying bodies. ACNM is an approved provider of ANCC Nursing CEUs. Accepted by many midwifery, nursing, doula & birth educator organizations. The following accreditation is recognized by ICEA, Dona International, CAPPA & Lamaze International.
CERPs - Continuing Education Recognition Points GOLD Conferences has been designated as a Long Term Provider of CERPs by the IBLCE--Approval #CLT114-07 1 CERPs (1R )
Tags / Categories
How much time do I have to view the presentations?
The viewing time will be specified for each product. When you purchase multiple items in your cart, the viewing time becomes CUMULATIVE. Ex. Lecture 1= 2 weeks and Lecture Pack 2 = 4 Weeks, you will have a total of 6 weeks viewing time for ALL the presentations made in that purchase.

Time for viewing the talks begins once you purchase the product. For Live Webinars & Symposiums, the viewing period begins from when the live event takes place. Presentations can be accessed 24/7 and can be viewed as many times as you like during the viewing period.
What are bundled lectures?
Presentations may be available individually or via a bundled package. Bundled lectures are a set of lectures that have been put together based on a specific category or topic. Some lectures will be available in both individual and lecture form, whereas others will be available only via a bundled lecture pack.
Will there be Handouts?
YES! Each lecture comes with a PDF handout provided by the Speaker.
Some lectures include a Q&A, what does that mean?
During our online conferences, presentations that occur live are also followed by a short 15 minute Question & Answer Session. The Speaker addresses questions that were posted by Delegates during the presentation. We include the recording of these Q&A Sessions as a bonus for you.
How can I receive a Certificate?
Once you are done viewing the lecture or the lectures within a bundle, submit your attendance record in order to be able to download your certificate.
Professionals that selected this package also viewed